Safe Way of Living
Each of us instinctively wants security in their own home. To achieve this purpose we equip our homes with various security devices. Electronic security devices are primarily alarm systems, whose main role is to provide information about the entry of an intruder.
"Safe Way of Living" Catalog
The "Safe Way of Living" catalog has been prepared to present our customers with the functionality of security systems we offer.
We want to stress that our offer, in addition to traditional alarms, also includes many other useful devices that will make your
home safe and functional. With these devices you can free yourself from performing certain daily activities, even when
you are away from home.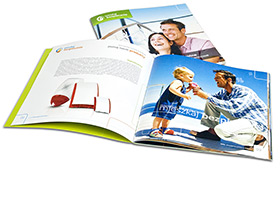 We will begin presentation of the security systems with an overview of the basic elements constituting the alarm system, including description of their basic characteristics and purpose. We also want to show you the enormous opportunities offered by our products.
You will learn the advanced solutions that will inspire you to create a system tailored to the needs of your family. We will also provide diagrams of correct arrangement of earlier presented devices in typical areas.
We hope you will enjoy this catalog and that it will help you clarify the requirements to be met by a security system to ensure peace, security and comfort of your loved ones.

"Safe Way of Living 2017" Catalog 9,3 MB download