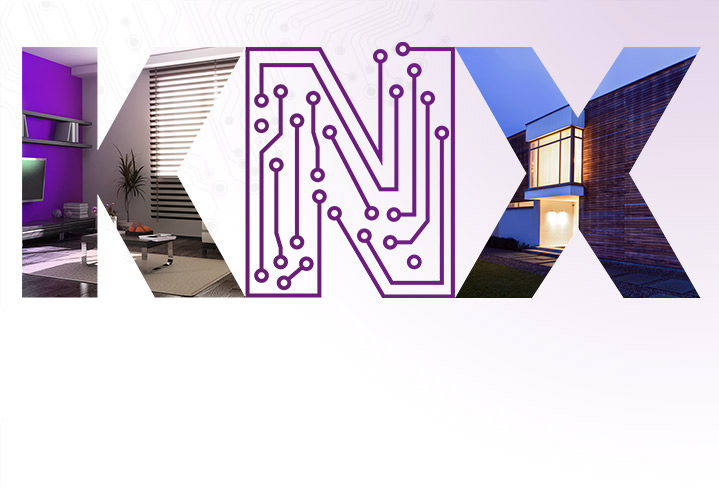 THE ULTIMATE IN BUILDING AUTOMATION
System

Een wereldwijde standaard voor slimme bediening van woningen, kantoren, industriële en commerciële gebouwen. De stand-alone apparaten die deel uitmaken van het KNX-systeem zijn met elkaar verbonden in één "intercommunicerend" netwerk waarmee u een geïntegreerde structuur van alle systemen kunt bouwen.
Het gebouwautomatiseringssysteem, in de KNX-standaard, kan mede worden gemaakt door apparaten van verschillende fabrikanten. De compatibiliteit van alle modules, en tegelijkertijd hun conformiteit met de eisen van de norm, wordt getest in een onafhankelijk laboratorium geaccrediteerd door de KNX Association. Er zijn 16 van dergelijke entiteiten in de wereld. Een daarvan is het SATEL geaccrediteerd testlaboratorium - de eerste in Oost-Europa. Het is een volledig autonome eenheid die bevoegd is om de werking en functionaliteit van KNX-apparaten en hun software te testen.

Accreditatie van de KNX Association bevestigt de hoogste competentie van SATEL-specialisten op het gebied van het testen van KNX-apparaten. Dit machtigt ons bedrijf om op verzoek van hun fabrikanten tests uit te voeren van alle gebouwautomatiseringsmodules in de KNX-standaard. Producten die een positief resultaat opleveren, kunnen worden gemarkeerd met het KNX-logo, maar ook worden geconfigureerd in de ETS-omgeving en worden geïntegreerd met andere modules.
KNX
integreert
diverse systemen
beveiliging

energiebeheer

verwarming en air conditioning

ventilatie

verlichting

bediening van jaloezieën en zonwering

multimedia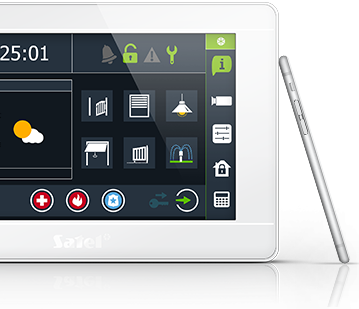 Eenvoudig in gebruik
KNX biedt een breed scala aan mogelijkheden in de keuze van apparaten en beschikbare opties. Met het systeem kunnen de afzonderlijke componenten optimaal worden aangepast aan de behoeften en verwachtingen van de gebruikers. En belangrijker nog, het hanteren van het systeem als geheel is handig en erg intuïtief.

Wordt ECO
Het gebruik van een intelligent gebouw uitgerust met KNX-oplossingen, betekent ook zorg voor het milieu. Effectief energiebeheer vertaalt zich in een aanzienlijke vermindering van het verbruik.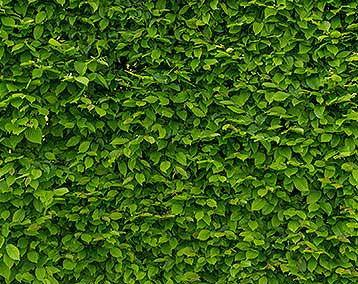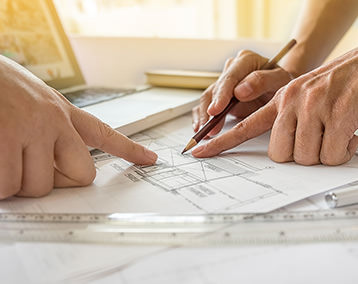 Flexibel aan te passen
Het KNX systeem is makkelijk uit te breiden en individuele kamers zijn snel te wijzigen. Het vereist geen ingewikkelde herinstallatie of het aanleggen van nieuwe kabels, wat zo bijdraagt aan een reële besparingen.

Waarom
KNX?
Voor de gebruiker:
systeemfunctionaliteit perfect afgestemd op de verwachtingen van de'gebruikers
gemakkelijke bediening, zowel lokaal als op afstand
scènes en scenario's gebruiken die de werking van verschillende systeemcomponenten combineren
beveiliging - mogelijkheid tot integratie met een geavanceerd alarmsysteem
energiebesparend
Voor de integrator:
eenvoudige uitbreiding en aanpassing van het systeem
implementatie van zelfs zeer complexe en veeleisende gebruikersvereisten
effectief en handig ETS-programma:

programmering en inbedrijfstelling van alle KNX-apparaten
dontwerpen en wijzigingen aanbrengen met het gebruikte systeem
configuratie van externe apparaten
keuzevrijheid - ondersteuning voor apparaten van verschillende fabrikanten
Hoe werkt het?
KNX biedt bijna oneindige mogelijkheden.
Laat uw fantasie de vrije loop en leer hoe het KNX-systeem werkt in thuisoplossingen.
KNX geeft je veel meer dan alleen extra tijd. Vanaf nu hoeft u zich nergens zorgen over te maken - uw smart home zal automatisch aan al uw wensen voldoen. Het zal uw dagelijkse taken voor u uitvoeren, zodat u tijd kunt doorbrengen met uw dierbaren. Het aantal functionaliteiten is oneindig.

Ideaal klimaat
De temperatuur in elke kamer verandert automatisch om aan uw wensen te voldoen. Het systeem kijkt naar het weer en past de prestaties van individuele systemen aan (verwarming, airconditioning, jaloezieën), om het optimale temperatuurniveau naar uw wensen te handhaven.

Gebruik de magie van licht
De intensiteit en type verlichting passen altijd bij uw stemming! Met slechts één klik start u een geselecteerde lichtscène. Daarom zal de helderheid van de lichtpunten die u kiest zich onmiddellijk aanpassen aan veranderende omstandigheden. Wanneer u op vakantie gaat, zal het systeem de verlichting zo regelen dat de aanwezigheid van de gezinsleden wordt gesimuleerd. Deze eenvoudige procedure ontmoedigt potentiële inbrekers die mogelijk naar het huis kijken.

Zorg dragen voor het milieu en uw portemonnee
Intelligente technologieën besparen ook energie en zijn daardoor milieuvriendelijk. Het huis verlaten? Het systeem schakelt automatisch apparaten uit die niet hoeven te werken als je afwezig bent. Het schakelt ook de verlichting uit en in de winter schakelt het de verwarming naar de ECO-modus om energie te besparen.

Gemakkelijk ontwaken
Om uw dag goed te beginnen, haalt het systeem de jaloezieën op en kantelt het raam open om de eerste zonnestralen en frisse lucht de slaapkamer binnen te laten. Je hond kan de tuin in, want het huisdierluik is net ontgrendeld. Je favoriete muziek op de achtergrond zorgt voor een goed humeur. Even later zal het systeem ook de kinderen wakker maken. Vandaag wordt een mooie dag!

Laten we film gaan kijken!
Een filmavond met vrienden? Kijk hoe de kamer kan veranderen in een moderne bioscoop! Binnen enkele ogenblikken wordt het projectiescherm neergelaten en wordt de projector ingeschakeld. Alle verlichting wordt gedimd, behalve enkele belangrijke lichtspots, bijvoorbeeld boven de tafel. De jaloezieën gaan naar beneden, wat de juiste sfeer en comfortabele kijkomstandigheden creëert. De film wordt afgespeeld die u hebt geselecteerd.

Relax after a hard day
Relaxing on the terrace on a sunny afternoon? The system automatically opens the awning, providing you comfortable shade. In the evening, a romantic garden light comes on, which helps you relax after a day full of challenges. Also, on cooler days you can enjoy the pleasures of resting on the terrace ‒ the system will then start IR heaters that emit pleasant warmth.

Windows under control
Windows in your smart home can be controlled automatically. Depending on the circumstances and the needs of your household, they can be automatically opened, tilted or closed. In addition, when controlling the anti-burglary roller shutters, blinds and electric curtain track, the system will adjust the level of window covering to suit your preferences.

Winter morning
It was snowing all night, wasn't it? The system will take care of heating the driveway, so you do not have any more to clear it from snow yourself. Instead of doing this, you can spend your time having breakfast with your family or for some extra sleep.

Electronic gardener
The garden will always look thriving and fresh! Your smart home also takes care of it by automatically selecting the right watering program to match the current level of soil moisture. It also sees to it that particular plant species receive exactly as much water as they need. That's why you do not have to bother yourself any longer with watering the garden ‒ regardless of whether you are at home or, for example, on vacation.

No outstanding art
without good actors
This state-of-the-art devices meet strict requirements for modern building control.
Get to know our KNX devices:


With us you can much more...
KNX integration with the alarm system
Integration of systems based on the INTEGRA and INTEGRA Plus control panels with a wide range of KNX devices extends capabilities of both systems. For everyday control of the two systems, you can use touch-screen keypads such as INT-TSI, which are part of the alarm system. This translates into cost optimization, as there is no need to duplicate the control devices. The intuitive INTEGRA CONTROL mobile application is used for remote control of the alarm system and part of the KNX system functions. The INT-KNX-2 module is an indispensable element for the integration of both systems.
INT-KNX-2 integration module
INT-KNX-2 allows you to control KNX actuators using one of the INTEGRA family control panel. It also offers the possibility of information feedback from the KNX system to the control panel. The module is equipped with a KNX socket, through which it is connected directly to the KNX bus. The module settings are configured from the DLOADX program.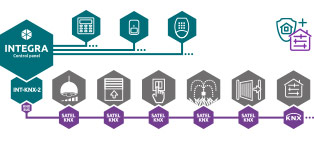 ---
Why INTEGRA with KNX?
It is a solution for people who are looking for something more than just the standard functionality of an alarm system or KNX system.
enhancement of both systems' capabilities because of synergy effect

reduction of the overall installation costs

meeting even the most demanding customers' expectations

---
A perfect day
with SATEL's KNX
and INTEGRA
See what your perfect day in a smart and secure
home can look like
Good morning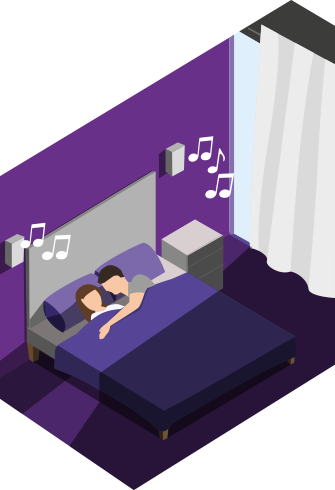 Even before the alarm clock rings, the temperature in the house will adjust to suit your preferences. In winter, floor heating will also turn on ‒ thus, when you get out of bed, your feet will come in contact with a pleasantly warm floor. In the meantime, the system turns on your favorite music, which gently wakes you up from sleep and fills with positive energy.
You need light to wake up. In summer, the motorized blinds or curtains open smoothly, and in winter, the lamps light up the room gently enough not to dazzle your eyes ‒ you decide yourself what the light intensity should be.
Fresh air will make you feel even better. The window in the bedroom will tilt open automatically or you can do it remotely yourself. Regardless of the option, the system will turn off the heating immediately to prevent the temperature from dropping below the level which is comfortable for you.
Morning bathroom routine? After a hot shower, you can also be sure that the mirrors in the bathroom will not fog, because the system will heat them up.
When you enter the living room, the TV turns to your favorite news channel. Before the espresso machine calls you gently into the kitchen, you will feel the aroma of freshly brewed coffee.