UPDATE: INT-TSI - important information
UPDATE
The newest update of TSI Builder is now available.
Due to emerging doubts about the reasons for the situation, we would like to clarify that SATEL's certificate for software authentication is still valid - in the case of INT-TSI, it concerns DLL libraries. We are in the process of verifying why the expiration of the certification body certificate caused a problem with the INT-TSI keypad.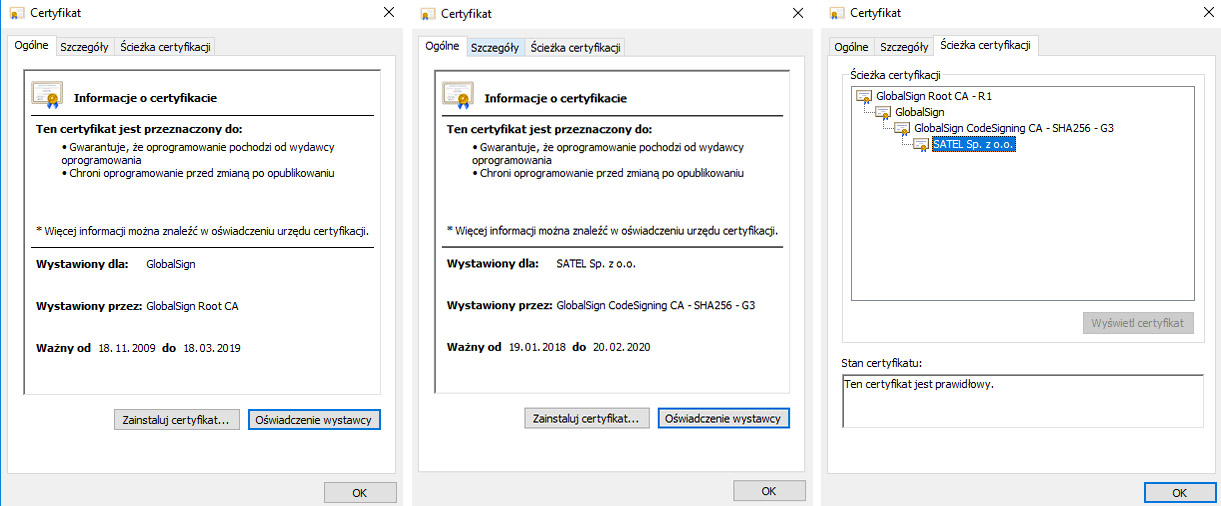 Solution description for the issue of a cyclical restarts of the INT-TSI keypad

Instructions for the installer
Remove the micro SD card from the INT-TSI keypad socket.
Download the "update.zip" file (button below).
Extract the contents of the archive.
Copy the file named "update" (without extension) directly to the memory card removed from the keypad. Do not delete any files from the card!
Insert the memory card back into the INT-TSI keypad socket.
Perform restart of the INT-TSI keypad (from the keypad menu or by temporarily disconnecting its power supply).
If the date in the control panel was changed, update it and restore the time synchronization function.
This procedure should not be carried out on keypads with software versions lower than 1.7.32
Step by step video tutorial:
Dear Customers,
In the INT-TSI touchscreen keypads (with firmware version 1.7.32 or higher), that have been launched or restarted from 18th of March 2019, cyclic restarts may occur. This situation is caused by certificate expiration of the main certification entity. As a temporary solution, we suggest to change the date in the alarm control panel to any day before 18th of March 2019 (e.g. 18th of March 2018) and deactivate the clock synchronization function with a time server or GSM network – if it is active.
We make every effort to restore the correct operation of the keypad as soon as possible.
We sincerely apologize for any inconvenience.
SATEL team