Intruder alarms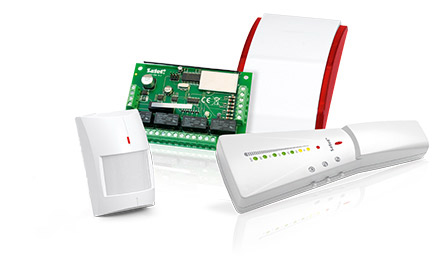 ABAX
Two-way wireless ABAX system is a solution offered by SATEL for alarm systems in projects where laying cables required for proper system operation might be cumbersome or even impossible.
Applications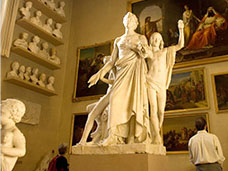 Museums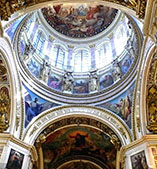 Churches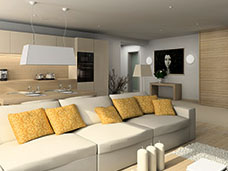 Apartments
Standards compatibility
ABAX system has been designed as a wireless solution for INTEGRA and VERSA control panels. In combination with that equipment it offers its full functionality. Compliance with standard requirements is confirmed by certificates issued by independent laboratories. A European certificate confirms compliance with EN 50131 (Grade 2).


Compliance
with rigorous standards
Advanced technology
By utilising bidirectional radio communication ABAX system ensures security level until recently only offered by traditional hard-wired systems. Extraordinary reliability of ABAX data transmissions is owed primarily to confirmations of all key messages transferred between the main system components. In order to maximise security, every piece of information transferred by a wireless link is encrypted, so a risk of interfering with data traffic is minimised.
Energy saving
Advanced energy saving features implemented by SATEL engineers ensure long-term operation of ABAX equipment without necessity to replace their batteries - up to 3 years depending on configuration.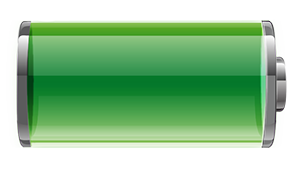 Even 3 years
without battery replacement
Operation in a harmonised 868 MHz band
Reliable communication thanks to using "clean" band
Compliance with EN50131 European standard
Ability to implement ABAX system wherever EN50131 Grade 2 compliance is required
Bidirectional transmission with confirmations
Reliability of alert signal transmissions from detectors to the control panel
Digital encrypted communication
Effective protection against intentional data falsification
Advanced energy management
Long operation time on one battery set (up to 3 years without replacement)
Remote configuration of wireless equipment
Easy configuration adjustments not requiring physical access
Availability of diagnostic tools
Selecting optimal installation location and configuring equipment made easy to the installer
Wide range of available ABAX equipment
Ability to build both simple and complex systems, including smart systems, based entirely on wireless technology
Jamming attempts detection
Ability of early reaction to attempts of intentional jamming of wireless transmissions
Long range of wireless communication
Ability to build extensive wireless systems (range in open terrain up to 500 m)
Remote activation of the testing function
Big facilitation of periodic system testing
Application versatility
Wide range of available ABAX equipment includes not only intrusion detectors such as movement detectors (PIR and dual PIR+microwave), and magnetic detectors. Offer also includes auxiliary equipment like smoke and heat sensors and versatile remote control keyfobs. Complex ABAX offer is complemented with dedicated sirens: indoor and outdoor. Thanks to such a rich offer this system can be successfully used for both complex alarm systems and smart solutions providing combination of security, energy saving and comfort.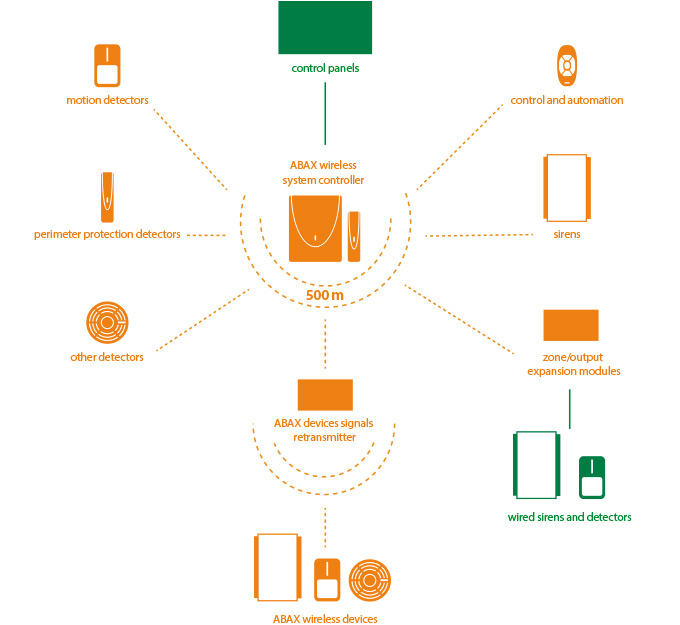 Flexible enhancements
The heart of ABAX system is the wireless controller. There is a choice of two devices: ACU-120 and
ACU-270, which provide an interface between control panels and wireless devices. These controllers are designed for the INTEGRA, INTEGRA Plus, VERSA and VERSA Plus control panels, and enable wireless expansion of those systems. ABAX system may be also built with a panel INTEGRA 128-WRL, which combines functionalities of an advanced control panel with GSM notifications and wireless controller in one advanced device. Single controller may serve up to 48 pieces of wireless equipment. If a more extensive system is needed, several controllers with partially or totally overlapping range may be used.
If the controllers are connected to INTEGRA or VERSA control panels it is possible to use a bus interface. Using ABAX system with other control panels, also from other manufacturers, enables to used configurable inputs and outputs of the module. For this reason ABAX system is a perfect solution for extending already existing wired alarm system.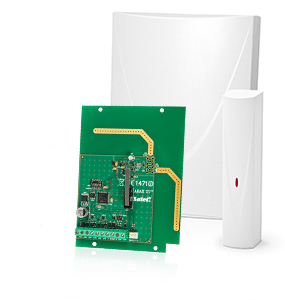 Easy installation
A huge advantage of the ABAX system is its easy installation and configuration. Despite using advanced technology, installation activities are kept at minimum. Registering new piece of equipment is limited to entering its serial number provided on a label and inserting a battery or starting up a sabotage. The controller automatically recognises type of the newly added device and proposes default settings, while enabling to alter them for specific needs.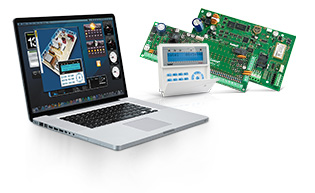 Intuitive configuration
Configuration of an ABAX wireless system may be carried out with an LCD input panel or a computer with DLOAD software.
Extensive diagnostics
Considerable advantage of the ABAX system is provided by its extensive diagnostic tools which not only allow to verify usage of ABAX frequency band (868 MHz) but also enable quality evaluation of long-term communication with individual wireless devices.
System building is additionally facilitated by the signal level tester dedicated for the ABAX system (ARF-100). It allows to easily test quality of wireless communication at a selected spot. Communication is tested in both directions, taking into account simulation of various device types, both battery-powered and with own power supply units.