Satel at the MIPS Exhibition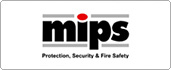 The subsequent, already 17th, edition of Protection, Security and Fire Safety Exhibition (MIPS) in Moscow was a very successful event. This biggest security trade fair in Russia provides an excellent forum for many Russian and foreign manufacturers to present their products.
SATEL once again had the pleasure to demonstrate its products and solutions to a wide range of visitors. Invariably, much attention has been focused on the INTEGRA and VERSA alarm control panels, as well as the ABAX wireless system. Also the MICRA alarm module boasted considerable popularity among the visitors, who paid attention to its practicality and ease of use. The visitors strongly emphasized the high quality and interesting design of our products, especially the new INT-KSG touch sensor keypad. Also the TCP/IP and GPRS communication systems, both the solutions for transmitting and receiving alarm information, attracted a great interest.
We had the pleasure to meet at our stand many professionals and enthusiasts of the Protection, Security and Fire Safety industry. The security systems market in Russia belongs to the best developing ones. Therefore, all proposals, comments and suggestions made by the professionals visiting our stand provide SATEL with an opportunity to improve our products and seek new solutions in accordance with market expectations.
We would like to thank everyone who visited our stand.