Satel at the MIPS 2013 Exhibition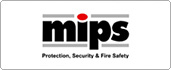 Between 15 and 18th of April, visitors to the MIPS exhibition (Moscow International Protection, Security and Fire Safety Exhibition) had an opportunity to familiarise themselves with SATEL products which could be found at the stand of our Distributor – ARKO. It was already the 19th edition of this industry exhibition.
Visitors to our stand had a chance to acquaint themselves with the newest central control panel INTEGRA Plus which has been designed in conformance with the requirements of the EN50131 GRADE 3 standard. This device was met with considerable enthusiasm amongst installers who on a daily basis handle systems with the highest safety standards. The INTEGRA central control panels, in addition to their standard use in Intrusion Detection Systems, enable a wide variety of application within home automation systems. Owing to the INT-KNX module, they can also be successfully integrated with intelligent building systems. It should be mentioned here, that this June the ARMO company is running a seminar dedicated to home automation systems. The seminar participants will include installers, employees of security firms and other institutions interested in the installation of intelligent systems.
Communication and monitoring devices were no less well-received during the MIPS exhibition. This category of SATEL products has been sought-after for many years by industry professionals on the Russian security market. These clients appreciate the functionality, the simplicity of configuration, high quality and reliability of the solutions manufactured by SATEL.
Other products presented at the MIPS exhibition, such as the wide range of motion and other SATEL detectors, constitute a staple part of our product portfolio. The investors highlight the fact that the extensive product range, both in terms of functionality and design, enables the selection of the ideal product for specific system and end user requirements.
During the 2013 MIPS exhibition, we met a lot of fascinating people who shared with us their opinions on the development of the security market in Russia. We took advantage of the opportunity to gather many interesting suggestions which will surely contribute to the expansion of the product portfolio dedicated to that particular market.
Looking forward to seeing you at the next edition of the MIPS exhibition!