SATEL at the fair in ESSEN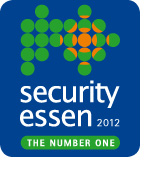 On 25-28 September 2012, once again we presented our products on some of the most important trade fairs for Security in Europe, in Essen. Along with the local distributor, the company ASL-ADEMCO, on our stand we had the pleasure to host several hundred installers and professionals not only from Germany but also from many other countries.
The number of visitors was very large. Devices, which have become part of the SATEL offer and are its basis, consistently attract a large number of enthusiasts. We try to constantly develop and improve them in order to keep pace with technological changes and functional requirements. In our stand, there were also new products. Among the new products presented this year were such devices as the control panel, meeting the assumptions of the standard EN50131 series for Grade 3 - INTEGRA 128 Plus, CSP fire controlling stations and a new dedicated keypad for alarm systems VERSA - VERSA-LCDM-WH. These products have been very well received by our guests, and this gives us confidence in their success on the German market. During the fair, visitors could also check out two new applications for mobile devices: MobileKPD2 PRO and MICRA CONTROL. The first one is dedicated to the service of alarm systems based on the INTEGRA control panels. The PRO version has for example a function of MACRO quick access, allowing to run multiple functions with one command. MICRA CONTROL was however designed to operate systems built on the basis of MICRA module. It offers a visually attractive and easy-to-use interface through which it is possible not only arm and disarm the device, but also to check the status of the system and control selected devices.
Visitors to the stand emphasized modernity and high quality of our solutions, which confirmed the legitimacy of direction in which SATEL develops.
We would like to thank everyone whom we had the pleasure to host at our stand. Your comments and suggestions are a source of inspiration for us and a guideline to create products that will further respond to the needs and demands of the market. We hope that during the next edition of the fair will be able to meet you once again.