November 2013 news
The fast approaching end of the year is a perfect opportunity for SATEL to extend its product offer with exciting new devices.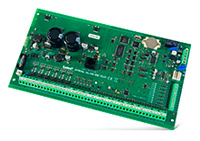 The new INTEGRA 256 Plus control panel for implementation of extended alarm systems with up to 256 detectors is another important addition to the offer. Similarly to INTEGRA 128 Plus and INTEGRA 64 Plus, this new control panel is also fully compatible with the requirements for systems compliant with EN50131 (Grade 3).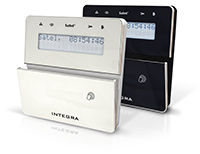 The offer of traditional keypads with physical buttons for INTEGRA  and INTEGRA Plus control panels has also been extended with  INT-KLFR. This new keypad model has been designed for users who appreciate standard user interface, but expect attractive solutions regarding appearance. It alludes to the style of INT-KSG, INT-TSG, but under its small glossy flap you will find keys for system operation and an RFID 125 kHz card reader.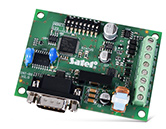 The offer connected with INTEGRA control panels has been complemented by the INT-RS Plus integration module which allows you to operate the new INTEGRA 256 Plus control panel. It makes possible integration of an intrusion detection and alarm system with other installations by means of specialized third-party software solutions.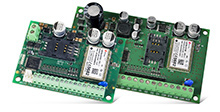 The November novelties in the SATEL offer also include new GPRS communicators, i.e.  GPRS-T4 and GPRS-T6 models. The former develops the concept of the current GPRS-T2 solution offering 8 inputs for message triggering and 4 outputs with a remote control capability. The latter, i.e.  GPRS-T6, expands the GPRS-T4  module with a standalone buffer power supply, making it a perfect solution for installations without an uninterruptible 12V DC power supply.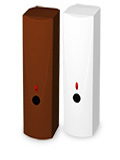 The new products launched in late autumn will also include a new detector intended for the MICRA system. It is MGD-300 - a new wireless glassbreak detector. It comes in two color versions (with white and brown enclosure) to match it with the protected facility colors. With launching the glassbreak detector, the MICRA product line ensures comprehensive and versatile protection regarding the most commonly used detectors.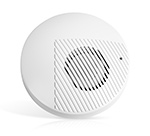 The last novelty is the SPW-150 indoor siren. It stands out among similar products due to its back-up power supply source in the form of a 9V battery, which enables it to sound alarms even when it is disconnected from the alarm control panel.