October novelties 2020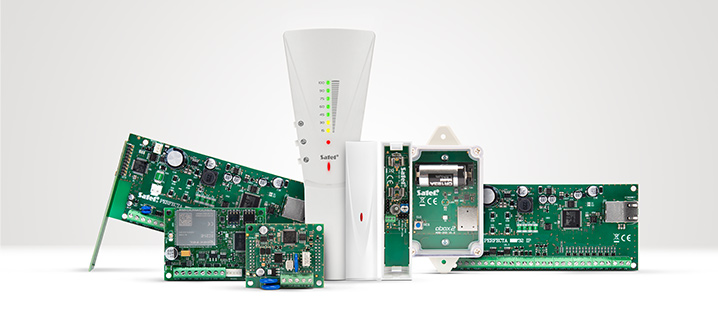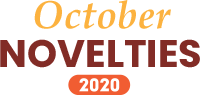 In October 2020 we expand our portfolio
and launch several new products.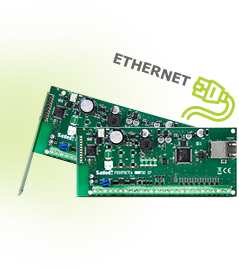 PERFECTA-IP alarm control panels
The family of PERFECTA control panels is growing. Two new models, PERFECTA-IP 32 and PERFECTA-IP 32-WRL, have an integrated Ethernet communicator which allows you to control the system from mobile app, configure it remotely using the PERFECTA Soft program and send event codes to monitoring stations.
INT-GSM LTE communication module
The new INT-GSM LTE module for INTEGRA and INTEGRA Plus series control panels enables communication via 4G, 3G and 2G cellular networks. It uses the following technologies for data transmission: LTE/HSPA+/EDGE/GPRS (depending on the capabilities of the cellular network).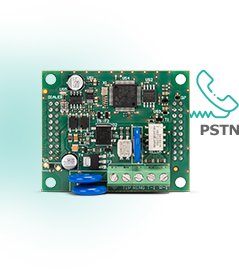 GSM-X-PSTN telephone module
GSM-X-PSTN is designed to expend the capabilities of GSM-X LTE and GSM-X universal communication modules. It allows you to send event codes to monitoring stations (audio reporting) via the analog PSTN telephone line. The channel may be used in parallel with data transmission via cellular network or as an alternative to it.

ARF-200 radio signal strength tester for ABAX 2
ARF-200 is a diagnostic tool designed to indicate the strength of signal received and transmitted by devices operating within the two-way wireless ABAX 2 system at a given location. It also allows you to test the level of radio noise generated by other radio sdevices operating in the system's channels.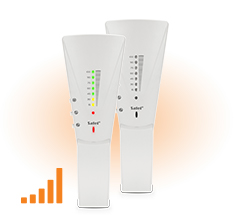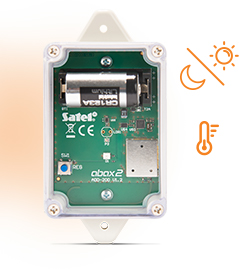 ADD-200 dusk and temperature detector for ABAX 2
The ADD-200 wireless outdoor detector is the latest addition to the ABAX 2 family of devices. Equipped with two sensors – dusk and temperature sensor – it provides information about the current light intensity and temperature, which can be used for implementing building automation features.

MXD-300 wireless multipurpose detector for MICRA system (433 MHz)
The MXD-300 multipurpose detector is another product in the MICRA system of wireless devices. It can serve as:
magnetic contact,
magnetic contact with roller shutter input,
shock detector,
shock and magnetic detector,
water flood detector.
It is compatible with the following devices: PERFECTA WRL control panels, VERSA-MCU and MTX-300 controllers, MICRA alarm module.