New Products March 2015
New products
and new features
The latest products introduced in January 2015 were enthusiastically received by distributors and installers. This is why SATEL presents with even a greater pleasure further new solutions that significantly expand and enhance our product offering.
New devices
Economical, versatile and compact control panel
The VERSA Plus control panel is the only solution on the market that combines features previously only available by using several separate devices. ETHM, GSM, INT-VG and INT-AV modules as well PSTN dialer are integrated on its mainboard, enabling communication via as many as three channels: Ethernet, PSTN and GSM/GPRS.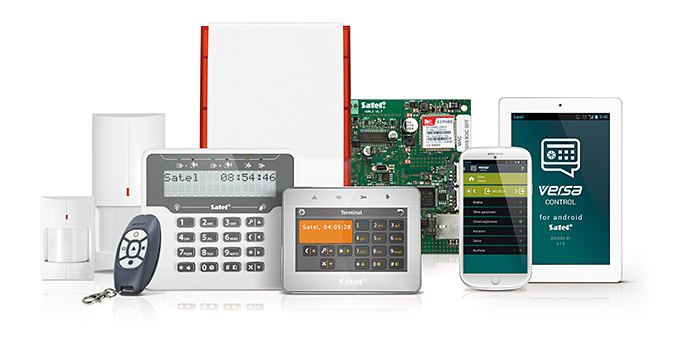 The VERSA Plus control panel is designed for protection of small and medium-sized premises. It allows you to create a wired or wireless system, as well as a hybrid one, which combines both these kinds of system. It is compatible with ACU-120 and ACU-270 controllers, which offer an excellent operating range for the ABAX family devices - even up to 500 m in open area, which means an area of 78.5 hectares. The control panel also offers easy operation of the system, for example, by using the VERSA-LCDM-WRL wireless keypad, INT-TSG touchscreen keypad and VERSA CONTROL dedicated mobile application.
Remote control of VERSA system
Easy integration of the alarm system with KNX system
Enhanced functionality and changed design
The new solutions introduced in March 2015 are not just brand-new products, but also some changes to the appreciated devices that are already in SATEL's product portfolio.
The new additions as well as structural and functional changes made to the existing solutions are the next stage in development of SATEL's wide product offering. In the remainder of the year, further new products will be presented - more information coming soon!