New products – October 2017
New products – October 2017
This year, the beginning of October brings in, along with a new school year, several new additions to the SATEL product range. Two of them are absolute novelties, while the third may already be known to some consumers.
Do you know it too? Check it out.
What are the new products launched by SATEL at the end of summer 2017?
Wireless control for the INTEGRA system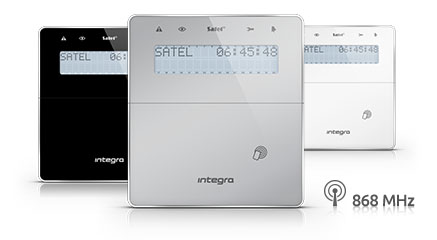 Up to now, wireless devices for alarm system management have been reserved for the PERFECTA and VERSA control panels, as well as for the MICRA alarm module. Now, the situation will change because of the new INT-KWRL device. This wireless keypad is designed to work in conjunction with the control panels of INTEGRA family as part of the two-way ABAX system. Communication with the control panel takes place via the ACU-120 and ACU-270 controllers. The keypad offers full functionality of LCD wired models, such as the well-known INT-KLFR, so in addition to the standard operation and configuration of the alarm system, it allows the use of proximity cards and tags. What's important, the new device can run on one set of batteries for up to 3 years. It comes in three color versions – light, dark and white, which allows you to match your INT-KWRL keypad to the interior design of the protected premises.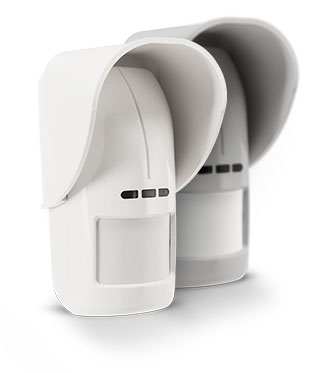 How to protect outdoor detectors against
the weather and other exposures?
Nothing could be simpler – just install a protective hood on the detector enclosure. It is fast, easy and requires no tools! The HOOD C, which is the designation of the new accessory, is intended for the AOD-200 and all OPAL. models of outdoor detectors. Although these devices are designed to work in harsh environmental conditions, the hood will provide them additional protection against rain and snow, as well as buildup of dirt, including dust, etc. This will significantly reduce the risk of antimasking function being disturbed in OPAL, OPAL Plus and OPAL Pro detectors.
Easy connection of GSM antenna
A new addition to our regular product range is the IPX-SMA - adapter, which was only available as a spare part until now. It allows you to connect a GSM antenna with SMA connector (e.g. ANT-OBU-Q, ANT-900/1800) to the IPX connector of the communication module. In addition to the GSM/GPRS modules, the adapter can also be used for INTEGRA 128-WRL, PERFECTA and VERSA Plus. alarm control panels. IPX-SMA will be particularly useful where the antenna connector is to be placed outside of the module/control panel enclosure.